The Lovers Candleholders
Bronze 8 "x 6″ x 6″ Limited Edition
---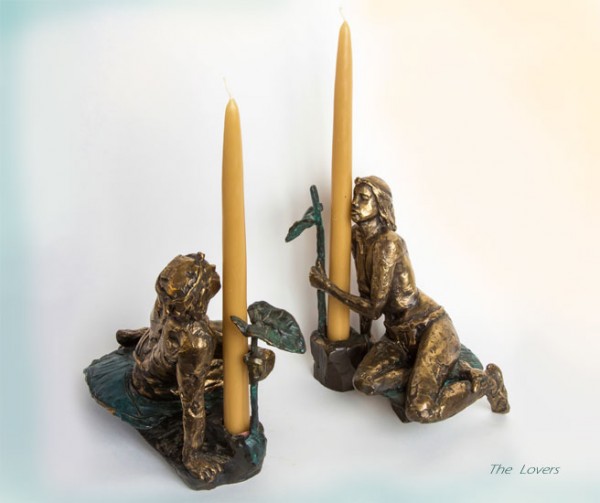 So often, love is thought about in terms of what can be gotten or gained from a partner – or something that is in a way a missing piece of oneself that needs to be attained from another in order to be complete or whole.
It is my hope that these lovers set a table of love. They are setting a resonance of love. Contributing to this resonance are 'the ingredients' of intimacy, tenderness, gentleness – with the courage to be honest and vulnerable.
These enlightened lovers are bringing their whole selves to this table of love with a desire to share their love for one another. Whether it be male/female, male/male, or female/female – love holds all couples in this resonance.